Today I'm featuring another adorable hair accessories shop,
Dear Grace and Parker
!
Dear Grace and Parker
offers a huge selection of accessories, including bows, gorgeous glittery clips and even the most adorable mini party hats. The mama behind the shop, Katrina, has been hand-making + selling bows with lots of love right here in New England since 2010.
First off, I am totally kicking myself for not coming across this shop before Ellie's first birthday because I absolutely love the mini party hats; however, they would also be perfect for so many different occasions, holidays + events! Playing dress-up or just your average pancake breakfast dance party in your tutus would also be 100% acceptable times to wear your hats. Every day is a party if you choose to celebrate it like it is, right?! ;)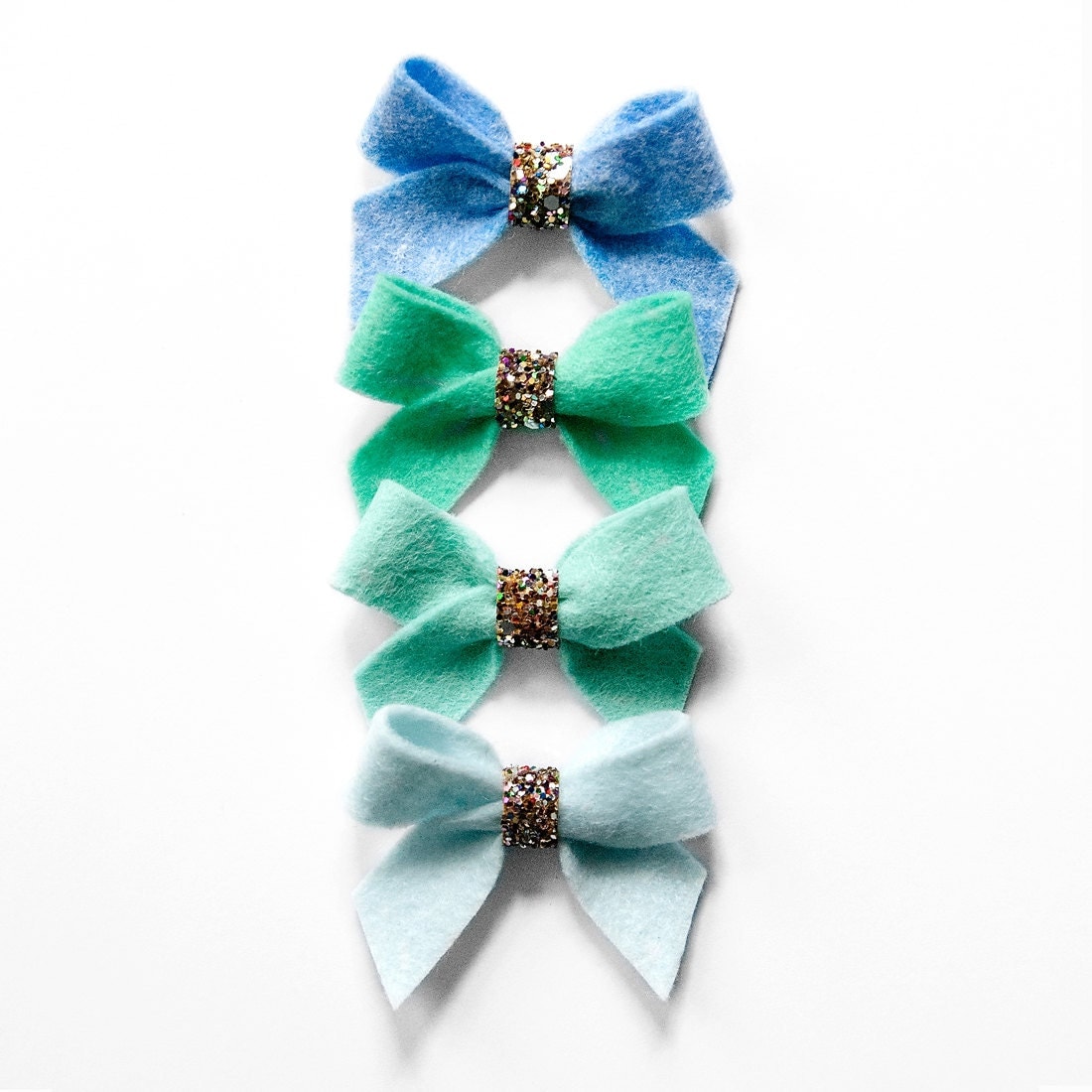 felt chubby ribbon bows
Dear Grace and Parker
has some super cute bows to choose from as well. Ellie got to test a few of their bows and clips out recently, and it was almost too hard to narrow down all of the adorable choices!
Dear Grace and Parker
bows are available in a variety of designs, colors + materials - solids, prints, sailor bows, felt bows and sparkly glitter bows - just to name a few! They're available on one size fits all nude nylon headbands that stretch as your baby grows, or mini alligator clips that have been covered with super soft felt.
SO many heart eyes for the Liberty of London hand-tied bows. They're definitely classics that I don't think will ever go out of style.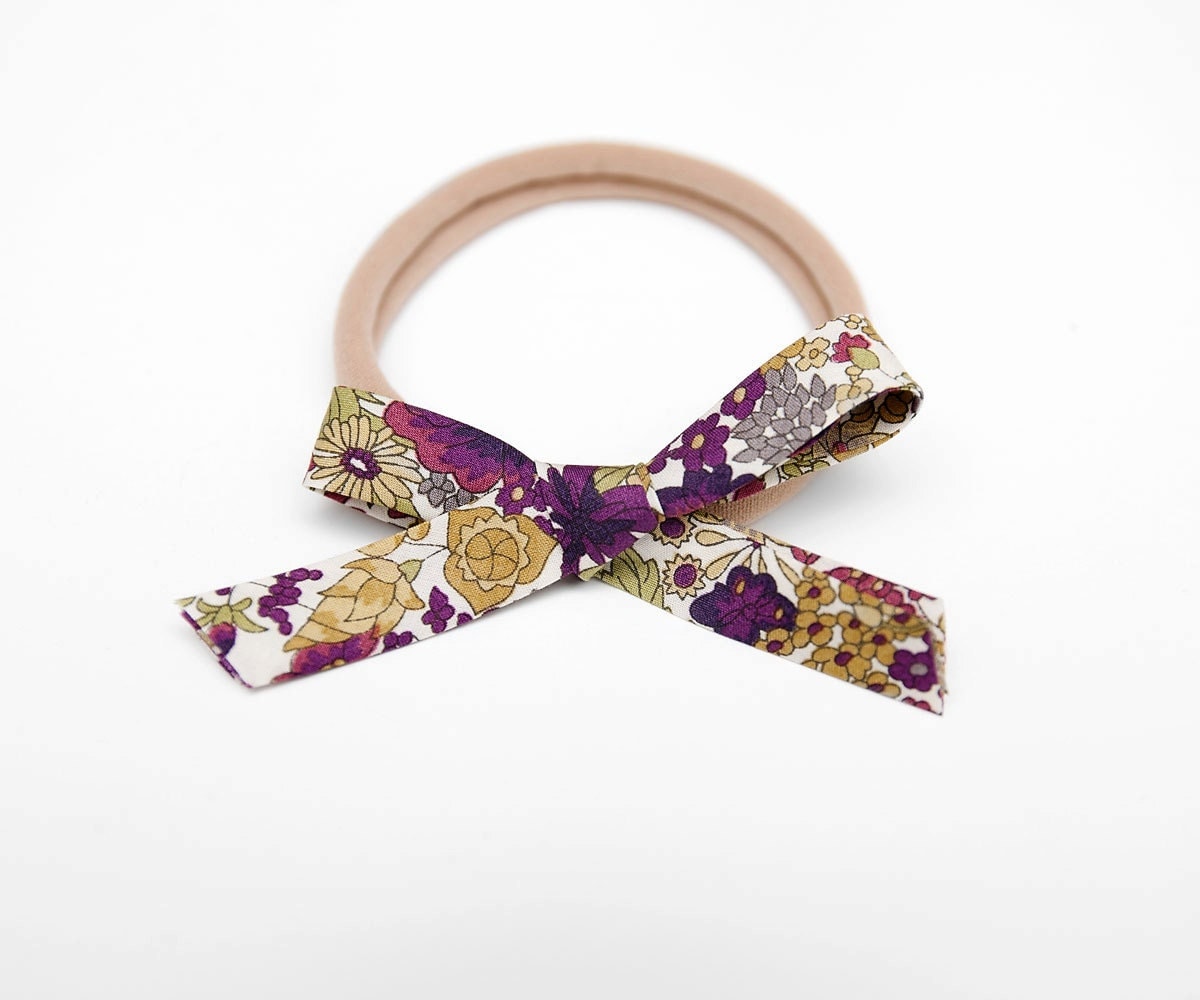 liberty of london bow
At
Dear Grace and Parker
there are also many options in the shop if you're looking for something other than bows. Snap clips have been one of our favorite hair accessories lately since they stay so well in even the finest of hair.
Dear Grace and Parker
offers snap clips in every glittery color under the sun, plus star, heart and gorgeous felt flower clips + headbands!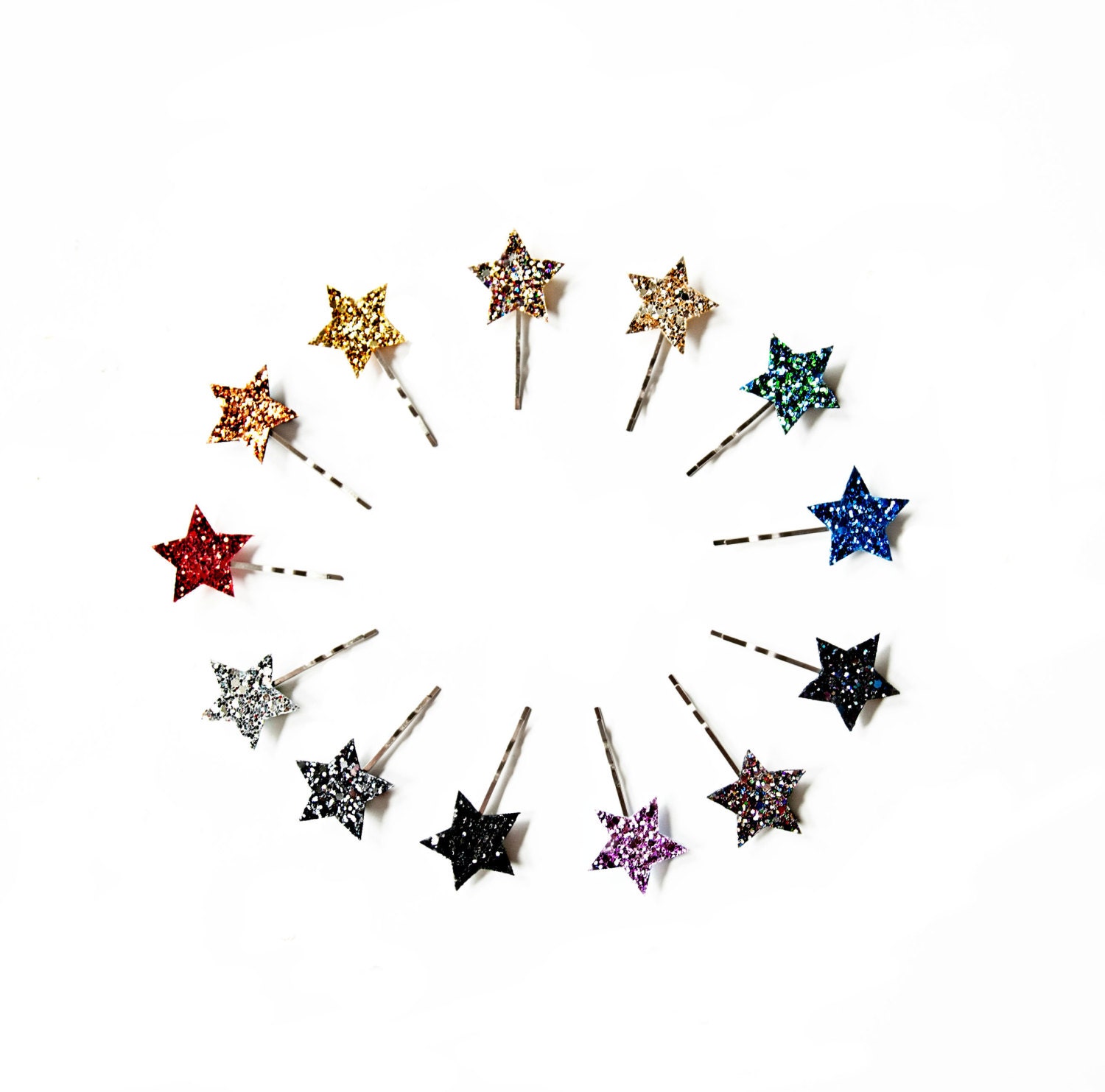 star hair pins
After having Ellie (the toddler tornado) wear her new
Dear Grace and Parker
hair accessories over the past few weeks, we can say for sure that they are excellent quality and very durable. Everything in the shop is affordable, which is awesome because there is totally a headband or clip for every outfit you can possibly imagine. Also, I am a huge sucker for pretty packaging and
Dear Grace and Parker
does not disappoint - these accessories are gift-ready if you're looking to spoil any of the little ladies in your life!
artichoke classic fabric bow
//
liberty of london bow
//
silver snap clip
One important thing to note about
Dear Grace and Parker
? Their deal of the week! Each week, a different item is selected and offered at a discounted price. While
Dear Grace and Parker
prices are already budget-friendly, this is such a fun way to snag some pretties for an extra sweet deal! If you want to be in the know about their weekly deals, as well as new products, sales + shop updates, be sure to follow them on
Instagram
+
Facebook
.
Now for the fun part, ladies!
Dear Grace and Parker
has generously offered a $30 store credit to one lucky reader! All you have to do to enter the giveaway is put your name in below. Check out the extra entry options to increase your odds of winning, but be sure to actually complete the extra steps if you indicate you do so. The winning name is always checked against the selected entry to make sure it's fair for everyone who enters. The giveaway will be open through Monday, July 25th. Be sure to head over to the
Dear Grace and Parker
Etsy shop to see all of the pretty accessories + good luck! :)